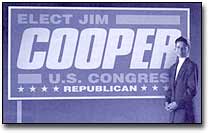 Mini-billboards have the same effect as full sized billboards at a fraction of the cost. Place these signs on your sites close to the road where voters can't help but notice them.

Our 4' x 8', 2' x 8' or 4' x 4' signs are miniature billboards at a fraction of the billboard cost. Each is screen printed on strong billboard paper, ideal for application to plywood. Choice of standard imprint colors includes fluorescent colors.

Want to include a photograph on your sign? Just call for a quote.

Need a sign for campaign headquarters or to carry in a parade? We can print one or more of your signs on oil cloth, with grommets for easy hanging, for just $40.00 additional per sign.

Paper Billboards
Size
Qty.
1-Color
2-Color
4' x 8'
25
$740.00
$29.60 ea.
$1,055.00
$42.20 ea.


50
$855.00
$17.10 ea.
$1,205.00
$24.10 ea.


100
$1,085.00
$10.85 ea.
$1,490.00
$14.90 ea.


200
$1,790.00
$8.95 ea.
$2,486.00
$12.43 ea.


Size
Qty.
1-Color
2-Color
2' x 8' or
100
$960.00
$9.60 ea.
$1,295.00
$12.95 ea.
4' x 4'
200
$1,300.00
$6.50 ea.
$1,690.00
$8.45 ea.


400
$2,120.00
$5.30 ea.
$2,500.00
$6.25 ea.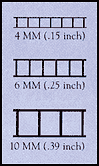 For those who don't want to glue paper to plywood, have your signs printed on corrugated (fluted) plastic. The signs look great and are excellent outdoors. We use only OPAQUE stock to reduce the show through of 2 sided printing and the shadowing normally associated with this product. Corrugated plastic is not as rigid as plywood and we recommend that you consider additional support in the field, or have your signs printed on a thicker sheet.
Corrugated Plastic Billboards
Available in these sizes:
2' x 4'
2' x 6'
2' x 8'
4' x 4'
4' x 8'


Please call for prices.

Union Label printed on all political orders unless otherwise requested. Normal production 7-10 days. Shipping and handling not included.